Foam weapons from our catalog are also available for your store
If you have a shop – whether a stone shop, e-shop or a stand where you would like our swords, axes, daggers … which you will find in our e-shop, do not hesitate to contact us. We are happy to find a mutually beneficial business relationship. We partly produce our own weapons, we partly take them directly from the manufacturers, while some are made to order directly for us, for most weapons that are not our own production, we have exclusive representation for most of the EU. We have them, at least we try to do them, in excellent quality at really good prices.
Most of our weapons are primarily intended for larp players, all can be used for cosplay, theater or some film uses, some are quite resistant to larp battles, some are used as training. A separate category are toys. Of course, some categories intersect. We organize larps ourselves and participate in various film shootings, so we have our own rich experience with our weapons. If you are unsure, ask, we will be happy to explain and answer everything.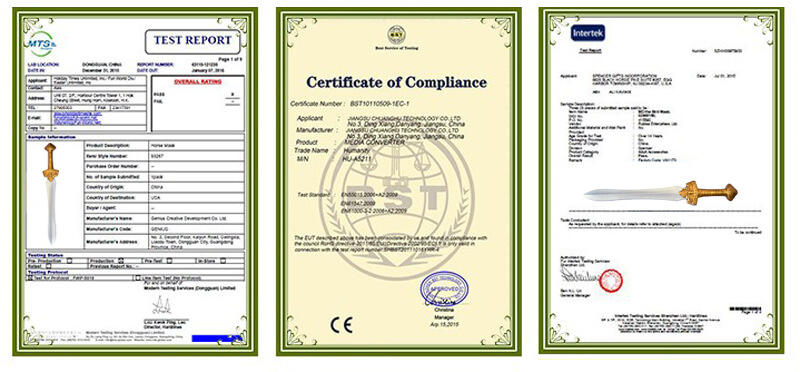 We look forward to your contact!